Sean's experience with All-Clad
When I source the best possible ingredients, I need to be using quality cookware that controls the variables of cooking. All-Clad is a reliable brand that I use in my restaurant to ensure my success.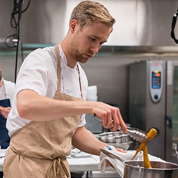 Sean MacDonald is the executive chef of MARKET Restaurant in Calgary, Alberta. The native Calgarian graduated from the Professional Cooking Program at the Southern Alberta Institute of Technology. At only 25, he already has achieved several accolades. Chef MacDonald won the Alberta Regional Competition of the 2015 Hawksworth Young Chef Scholarship. After being named a 2016 Game Changer, he was featured on the cover of BRANDED Magazine's winter issue. In June 2016, he won the Canadian title for the 2016 San Pellegrino Young Chef Competition. This October, he represented Canada in the World Championships in Milan, Italy. In August 2016, Chef MacDonald was the Official Chef of Diner en Blanc Calgary. Chef MacDonald is a contributing columnist to the Globe and Mail Canada's Globe Style section with his monthly recipes. MacDonald is passionate about using seasonal, local food for intense flavour payoffs and presenting dishes in artistic, unexpected ways. At MARKET, a farm-to-table concept restaurant, Sean enjoys working with fresh, local ingredients. Everything from charcuterie, to pasta to cheese is made in-house, and fresh herbs are grown year-round in an urban cultivator..
Sean's Pan Seared Lingcod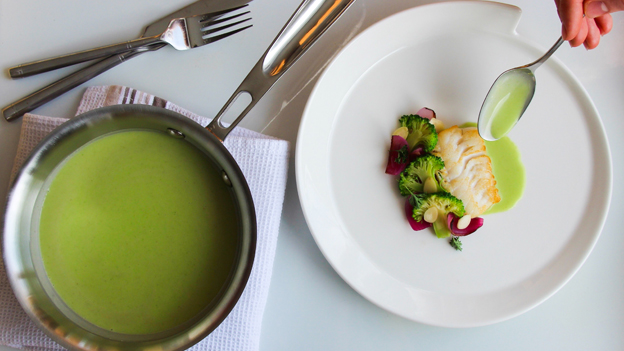 Share
More