Derek's experience with All-Clad
I bought the All Clad 8" sauté pans and they have become my standard workhorse in my restaurant kitchen. The attention to detail, shape and balance are perfect.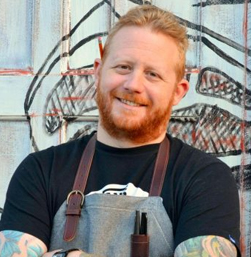 Derek Dammann was raised on Vancouver Island in Campbell River, BC, the salmon capital of the world. After studying cooking in Nanaimo, chef Dammann worked in one of Canada's great Italian restaurants, Zambri's, in Victoria, before making his way to the UK to work with Jamie Oliver. Derek traveller and worked in the UK for 5 years before he came back to Canada and settled in Montréal, where he opened DNA, one of the most exciting nose-to-tail dining establishments in North America. He partnered with Jamie Oliver again to open Maison Publique, a hugely popular and highly regarded gastropub.
Spread at Maison Publique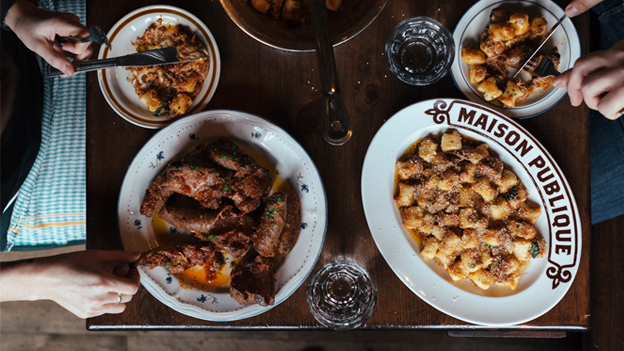 Share
More